Want to make your contribution to this great adventure, then buy kilometers (1, 2, 5 or 20 or ...) by clicking below: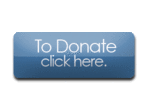 If you want some more information, or need help, please contact me: vignbzh@gmail.com
Wolfram syndrome is a rare neurodegenerative disease. After a few years in perfect health, diabetes appears on childs. His eyesight began to decline, we discover optic atrophy that can lead to blindness. Then it is diabetes insipidus, sensorineural hearing loss and finally severe urological and neurological disorders.

At the time of diagnosis for their child, Nolwen heard that there was no hope and no research program existed to combat this disease. She decided to form an association whose objective is to initiate research and support patients.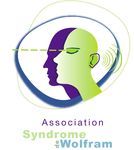 Since 2008, the association organizes annual conferences and launched two research programs.

To carry out these actions, the association needs funds.

Also, with Nolwen, we decided to sell the kilometers traveled during the journey, at a price of $ 2 per kilometer. If we sell the 5,500 km route, the operation will provide $ 11,000 for research. This is just beautiful!

I want to dream, if we sell more kilometers than did the course, I am committed to achieving the extra mile on my return to France or Europe.